Lycopene is an antioxidant
Lycopene isn't just one of the most popular members of the carotenoid family; it's also one of the most beneficial. Red in color, Lycopene is what essentiall…
The Lycopene pigment compound is stunning bright red as a ruby and it packs a real mean punch for the healthy cell molecules against the villains that break cells down named; Singlet Oxygen radicals.Watch Full Movie Online Streaming Online and Download
Lycopene is a Carotenoid, that gives many fruit and vegetables their red color.
The fruit and vegetables with bright red compound pigments are the ones to add to the grocery list and to your family menu.  These are essential nutrients that the body does not produce, they need to find their way from the farmer, to the markets and to the educated consumers shopping basket, and finally to the dinner table, where these essential nutrients can be shared and enjoyed for good health.  Enjoy eating the bright red fruit and vegetables, knowing that they really help the body cells to survive from the attacks of the free radicals.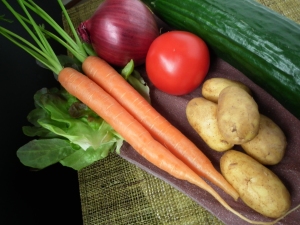 Lycopene is powerful antioxidant found in foods.
The foods that have the most concentrated Lycopene content are these:
Cooked and sun dried tomatoes
Guavas (pink or red color)
Watermelon
a grapefruit (pink and red)
Dried parsley and basil
Persimmons
Asparagus
Liver
Chilli powder
Red cabbage
Papay
And other tomato products; puree, sauce, soup and ketchup
Lycopene is insoluble in water and dissolves only in organic solvents and oils.
You may have noticed if preparing tomato sauce with a white apron on splashes of tomato from the simmering pot will stain fabric unless rinsed and washed while it is still a fresh stain.  But if using a white ice cream contain to store ready-made tomato sauce or soup, then the container will stain and be white again.  This is why tomato sauce containers are either made of glass or red colored plastic.
Because of the insoluble in water structure, lycopene in food preparations will stain porous material, including fabrics, plastics and timber. While a tomato sauce stain can be removed from fabric. Lycopene diffuses into plastic, making it impossible to remove with detergent and water.
Lycopene vital ingredients for Healthy Eye Vision, visit website Online Eyesight Test for more information of how to improve eyesight naturally with Holistic health and eye vision exercises.